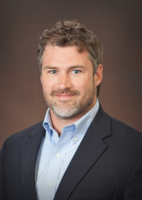 Geoff Grigsby
Sales Agent
Geoff Grigsby is the newest member of the Flynn & Company team. He brings a wealth of experience from the teaching, coaching, corporate sales, and management spheres that blend together perfectly to the benefit of his clients.

"It's been a long time dream and goal of mine to work in real estate! I love working closely with clients and listening intently to their specific needs to deliver exactly what they're looking for."

A 30+ year resident of Southern Maine, Geoff currently resides in beautiful Raymond with his wife, Tanya, their son, Grayson, and the family pets.